See on Scoop.it – Learning Theory, Solutions with Interesting Implications, Problem Solving, Teaching and Research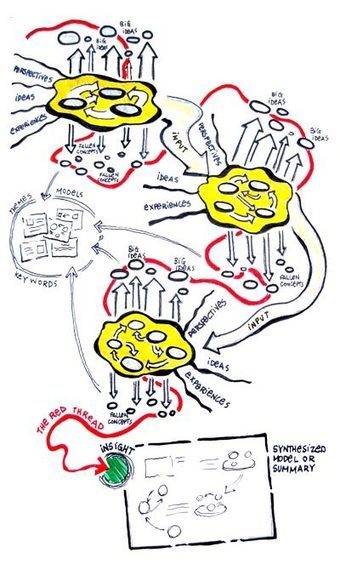 The Garden of Your Mind Reading this article at fast co-create about an auto-tune artist's design process, I was stricken by its similarity to our Harvesting Process, which is, in essence, a proces…
Sharrock's insight:
I watched the video "mash up" after reading the author's reflection on knowledge synthesis. Boswell's work was creative. It occured to me that the "mash up" is a new creative medium. This was a creative and instructional video. I have also seen mash ups of old cartoons that were humorous. These mash ups seemed to have voice overs though, not using the original dialogue that accompanied the clips mashed together. Boswell's mashup used voice and video of the clips.
from the page: "Boswell watched eight episodes of Mr. Rogers' Neighborhood.As he watches, Boswell identifies clips he likes and writes down their timecode, before organizing them digitally. Through this process, the video's theme and message start to emerge. Next Boswell establishes the chorus, which must have a direct correlation to the message of the video. Boswell says that for this video, the themes he identified: creativity and imagination, were woven in easily since Rogers deals with them so much on his show. With the chorus and theme in place, he begins to eliminate clips that won't work within the context of the video, winnowing down his selection the way a sculptor crafts his art from a block of stone."
I am interested to see Boswell's Carl Sagan mashup.
I also wonder if anyone else does this "mash up" work. Has anyone watched any other instructional or entertaining mashups? Please provide links to them. Is there valuable criticism of the completed works? Are mash ups getting collected anywhere? If so, where?
See on shiftandshare.com